Ava Wooldridge

Agent

in Camdenton, MO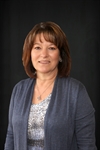 Professional Designations
REALTOR (S)
You trusted me with your firearms training; Now I hope you trust me with your Real Estate Needs!
It's been almost 4 years now that I closed JW Firearms, LLC. after the loss of Jeff. I have attempted twice now to find a new industry to partake in. While I was on the road training public seminars, I was very happy and content. However, our world of Covid changed that for me. Public in-person seminars are still not happening. I still love to conduct training sessions and currently get a few gigs every now and then. With that, I have added another notch on my resume. The Real Estate Industry is a dynamic field to be associated with and like always, I love helping others! I have already came out of the gate strong with several clients, however, you can never have enough!
I am still in the Lake area, in fact, 10 years now. With that, for all my friends back in St. Louis area and friends all over the country, remember if you are coming to the lake for a visit or interested in buying your 2nd home or retiring at the lake, I am here to help you. Please keep me in mind for any real estate needs: buying, selling, leasing, or VRBO potential. I truly look forward to serving you again, or others you may know.
One thing to keep in mind with Real Estate at the Lake of the Ozarks, this lake is very dynamic and very large. Not all areas of the lake are the same. One area may be right for a person you know, but not right for you. Many variables to consider. Traffic on and off the water, distance to conveniences, is internet available, roads in the winter, lake noise, what is more important a great view or a cove for family fun, and what about your dock? Size, strength, slips, depth, etc. Well on property and/or septic? Or even a lagoon! Community water or community sewer. HOA's. Again, so many variables so make sure your agent of choice is very familiar with this beautiful lake.
Let me show you your next home at Beautiful Lake of the Ozarks!